This basically means that every single point that is played contributes to the outcome of the match.
A player should not try to play better if they are in a situation that they feel is crucial. The goal should be to play every point the best that you can and give yourself a chance to execute what you do best. Do not let the score determine how you will play the next point.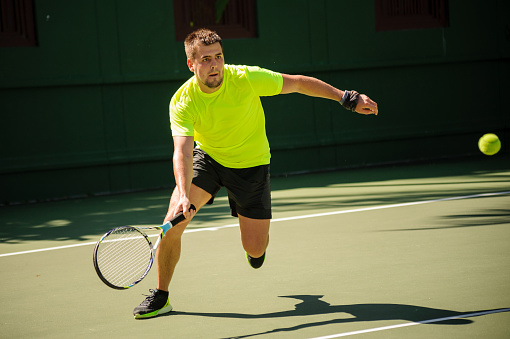 Play the point the way you feel you have been most successful.  On important points, do not change what has enabled you to reach this stage of the match.  Every player should have a particular point in mind (their ideal point) that is a normal point for them and has been successful in the past.
Try to get this to happen on as many points as possible during the match. Stick with what is working and play the point as if it is match point, regardless of the score!
---
Steve Annacone, an USPTA Elite Pro, is the Director of Annacone Tennis (http://www.annaconetennis.com). For details on lessons and camps in Sag Harbor and throughout the Hamptons this summer contact sannacone@annaconetennis.com or management@annaconetennis.com